Experienced Compassionate Caregivers
Temple Court Senior Care provides a home-based environment to support your loved ones. Our compassionate staff of experienced caregivers provide all of the services to help our residents with their daily routines, eat a healthy diet, exercise based on their situation, monitor medications, and include some activities for fun and to help stimulate the brain.
The residents at Temple Court Senior Care are closely monitored for changes in their physical appearance, changes in their attitude, and changes in their overall health, which we communicate to their medical team of doctors and nurses. Any medications prescribed to your loved one are stored in a locked cabinet for safety.
We also encourage personal expression from our residents in decorating their rooms and making themselves feel at home. Our homes are open to family members for visits throughout the day for visits or to participate in some of our daily activities.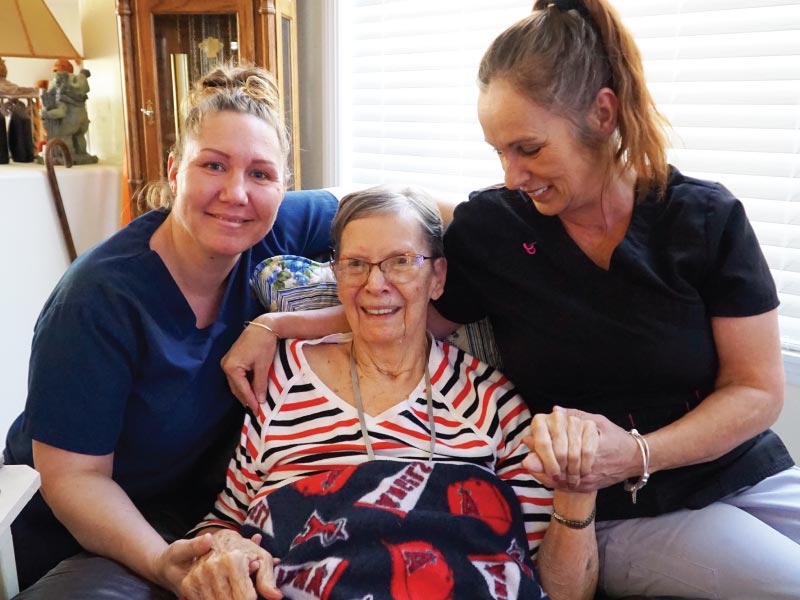 24 Hour Supervision
2 to 3 Caregivers on Staff Daily, On-Site Night Supervision
Trained Caregivers – CPR and First Aid
All Visitors Are Greeted by a Staff Member Before Entering Our Facilities
Easily Accessible Bathrooms
Wide Hallways
Temperature Controlled
Home Made, Nutritional Meals
Assisted Grooming
Assisted Dressing
Assisted Bathing
Incontinence/Toileting
Assisted Mobility
Medication Reminders
Laundry
Monitoring Diet and Nutritional Needs
Pharmacy/Prescription Services and Reminders

Delivery by your pharmacy of choice, or family can deliver in person

Medical Appointment Reminders

Family takes residents to doctor appointments
We can assist with setting up the doctor appointments, will remind family members of upcoming doctor appointments, watch and alert of resident's change in condition and let family members know if new appointments are needed
Family can authorize TCSC to communicate with the doctor –"close the care loop", family is always in charge of resident's care (observe and report, family will make decisions, doctors prescribe)

Provide Full Access To Medical Support Professionals

Provide services at our facility
Occupational Therapist, Physical Therapy Services, Social Workers, Spiritual Advisors, etc.

Companion Care & Activities

Companionship Services (Socialization, Transportation, Exercise, etc.) – your loved one is always surrounded by people, never alone, fulfill emotional and psychosocial need for participation in life
Activities – games, sing-a-longs, music time, movies

Personal Expression

We encourage the residents to decorate their rooms and make themselves feel at home

Celebrations
Compassionate Senior Care
Finding the right place to care for your loved ones can be difficult. Call us today for helpful answers to your questions or to setup an appointment to tour one of our comfortable, warm, and safe home environments.