Temple Court
40009 Temple Court, Murrieta, CA 92563
Facility License: #336413282
Our Temple Court facility is a home located at the end of a cul-de-sac with minimal traffic and noise. Our staff provides 24 hour supervision in a comfortable and safe home environment. Our trained caregivers are CPR and First Aid Certified. Private rooms and shared rooms are available.
The home has large open hallways and the bathrooms have been completely renovated for easy access by our residents in wheelchairs. We provide delicious and nutritious home cooked meals 3 times per day, plus snacks. The home is conveniently located close to Vintage Reserve Park which allows for peaceful strolls along the landscaped surroundings.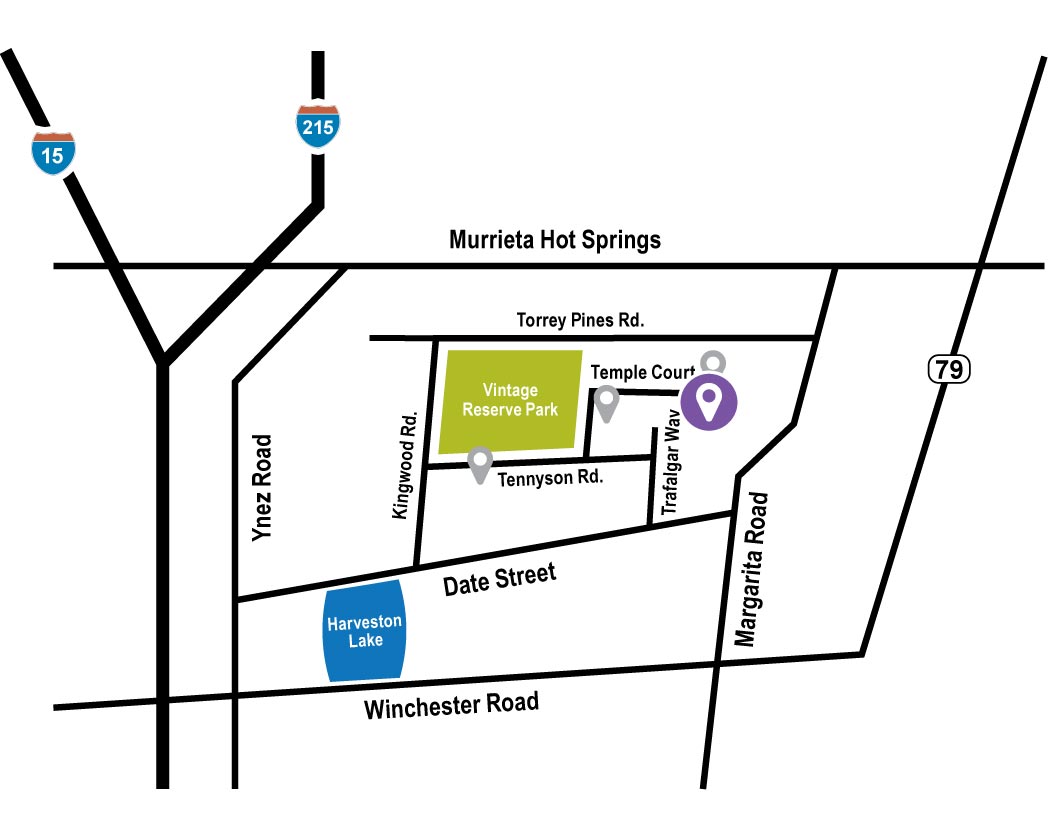 Temple Court Photos & News
News & Events at Temple Court
Coming Soon!
We will be sharing announcements, news, and special events for this home facility.